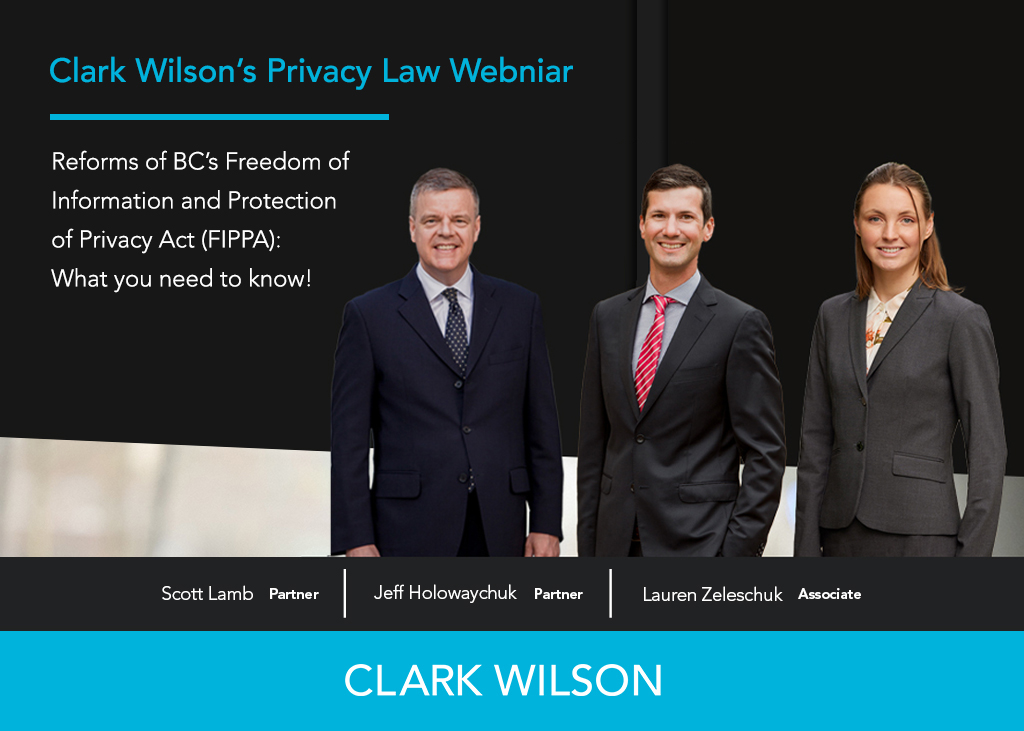 On January 20, 2023, our Privacy group hosted a webinar to review everything you need to know about the updates to the Freedom of Information and Protection of Privacy Act (FIPPA). Presenters Scott Lamb, Jeff Holowaychuk, and Lauren Zeleschuk covered:
> The mandatory privacy breach notification and when it applies
> The newly required privacy management program and what it must include
> Updates to privacy impact assessments
> Changes to FOI request and response processes
> The fines and penalties for failing to comply with FIPPA
> Indigenous cultural protections
Watch the free webinar below to discover how these updates substantially impact the way governments and public bodies in BC are required to manage personal information and freedom of information requests. If you have questions on how the FIPPA updates impact your organization, please contact Scott Lamb at slamb@cwilson.com.