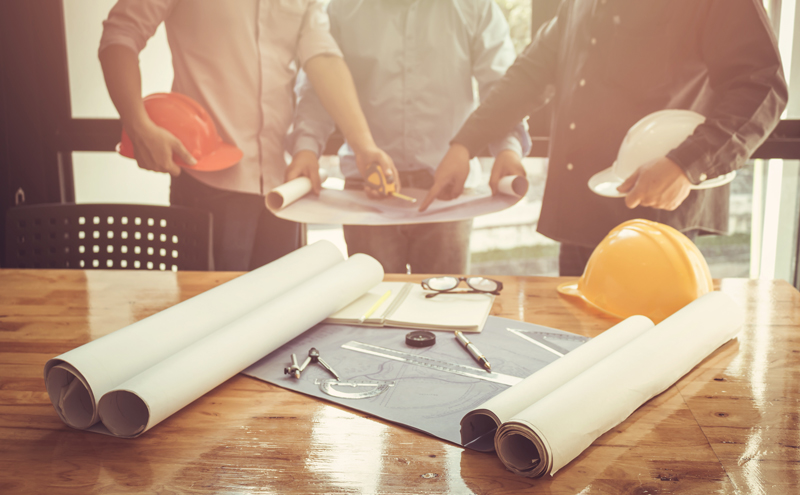 In response to concerns from contractors over receiving full and prompt payment for their work, Ontario and other jurisdictions across Canada have implemented or are in the process of implementing prompt payment legislation, which sets tight timelines for the payment of contractors after their work is completed. It is expected that British Columbia will soon follow suit.
As prompt payment legislation is being introduced across Canada, British Columbia can look to other Canadian jurisdictions for considerations on the implications of its own prompt payment legislation.
Ontario
Ontario's prompt payment legislation, found in amendments to the Construction Act, RSO 1990 c C.30, requires that an owner pay a contractor within 28 days after receipt of a "proper invoice". If an owner does not pay all or part of the invoice, it must give the contractor a "notice of non-payment" within 14 days. A contractor must either pay its subcontractors within seven days of receipt of payment from the owner, or issue its own "notice of non-payment".
If a dispute arises between the parties, such as non-payment or valuation of services or materials provided, the matter must be referred to adjudication. The adjudicator's determination is made within 30 days of the adjudicator receiving all documents from the parties and is binding until a determination is made by a court or an arbitration. An adjudicator's decision can also be set aside by an application for judicial review on limited grounds.
Significantly, parties cannot contract out of the Ontario legislation, meaning that the legislation is binding on parties regardless of whether they would prefer to follow it.
Other Jurisdictions
Along with Ontario, Alberta and Saskatchewan have enacted prompt payment legislation that is in force in those provinces. Quebec, New Brunswick, Nova Scotia, and Manitoba are in various stages of either implementing or attempting to implement their own prompt payment legislation.
At the federal level, the Federal Prompt Payment for Construction Work Act, SC 2019, c 29, has been enacted but is not yet in force.
British Columbia
While British Columbia has not yet enacted prompt payment legislation, on August 11, 2022, the Select Standing Committee on Finance and Government Services recommended to the B.C. Legislature as part of its Report on the Budget 2023 Consultation that the Government of British Columbia "prioritize the enactment of prompt payment legislation that is inclusive of lien reform and adjudication", citing submissions from the B.C. Construction Association that highlighted the implementation of prompt payment legislation in Ontario.
Given this recommendation, it is expected B.C. will undertake consultation with the construction industry regarding potential draft legislation in 2023.
Observations from other Jurisdictions
In reviewing prompt payment legislation in other Canadian jurisdictions, the writers have some observations regarding the impact that similar legislation might have on B.C. construction disputes:
1.) Choosing a preferred process
In some prompt payment regimes parties to a dispute can elect to have their dispute resolved by way of adjudication or court. The jurisdiction of a dispute is set by the party that commences the proceedings. This could have the effect of increasing litigation as parties to a dispute will be incentivized to commence a proceeding before the opposing party in an effort to obtain their preferred dispute resolution forum.
2.) Being ready to respond to disputes
Alberta's prompt payment legislation sets strict and short timelines for the dispute resolution process. After filing for adjudication, the parties have four days to appoint an arbitrator. If they fail to do so one will be appointed for them. After the adjudicator is appointed the claimant has five days to deliver its submissions. The respondent must deliver its submissions 12 days later. The adjudicator will make a determination 30 days later.
Given these issues, parties will need a legal team retained and prepared to engage in the dispute resolution process at moment's notice, or otherwise risk missing critical deadlines.
3.) Stay of Proceedings
In Ontario, an adjudicator's initial decision can be overturned on an application for judicial review, but the application does not operate as a stay of the decision. This means that the applicant must either pay the award set out in the adjudication order or apply to court for a stay of that order pending the outcome of judicial review.
If the applicant cannot satisfy the test for obtaining a stay, then it will have to pay the amount set out in the order. If the adjudicator's order is overturned on judicial review, the applicant will then have to pursue repayment of a monetary award that it already paid. This could create a significant issue if the respondent has spent those funds and has become impecunious or insolvent.
The importance of obtaining a stay of a monetary award was highlighted in a recent case in Ontario, in which the Ontario Superior Court dismissed an application for judicial review without a hearing on the merits of the case due to the applicant's failure to either pay the order or obtain a stay of the order.
4.) Proper Invoices
Parties are only obligated to meet the deadlines for prompt payment if they receive a "proper invoice". In Alberta, to meet the definition of a "proper invoice" an invoice must include (among other things) information on the payment terms as broken down for the work or materials provided, and a statement indicating that the invoice is intended to be a proper invoice.
If contractors and subcontractors want to take advantage of the benefits of prompt payment legislation it is critical that their invoices meet all of the requirements of a "proper invoice".
5.) Disputes big and small
If British Columbia follows other jurisdictions, prompt payment legislation would likely apply to everyone, from large developers and contractors to individual homeowners, and regardless of the amount of money involved in a dispute.
Homeowners overseeing home renovations will need to be alert to the strict and short deadlines set out in the prompt payment legislation in order to satisfy payment obligations and enforce their rights to dispute a "proper invoice". Failure to meet these deadlines could have significant adverse consequences for homeowners.
In large construction projects where disputes can be very complex and for large sums of money, it will be problematic to have such matters dealt with in a summary procedure of adjudication which results in a decision in less than two months without the processes and protections normally found in arbitration and court proceedings.
6.) Retroactive Effect
Ontario and Alberta's prompt payment legislation does not apply to contracts or subcontracts that were entered into prior to the respective legislation coming into force. However, once in force the federal prompt payment legislation will retroactively apply to existing contracts, albeit on a deferred basis for a period of one-year.
If British Columbia follows the federal legislation, rather than Ontario or Alberta, parties will need to be prepared to follow prompt payment legislation in respect of contracts and projects on a retroactive basis.
Conclusion
As British Columbia moves towards prompt payment legislation, stakeholders in the construction industry should closely consider the implications that the legislation will have on their contracts and projects. Prompt payment legislation will make significant changes to how construction disputes are dealt with in British Columbia – time to get ready.
This article was originally published in Construction Business magazine. It is republished on the Clark Wilson website with permission from Construction Business magazine.