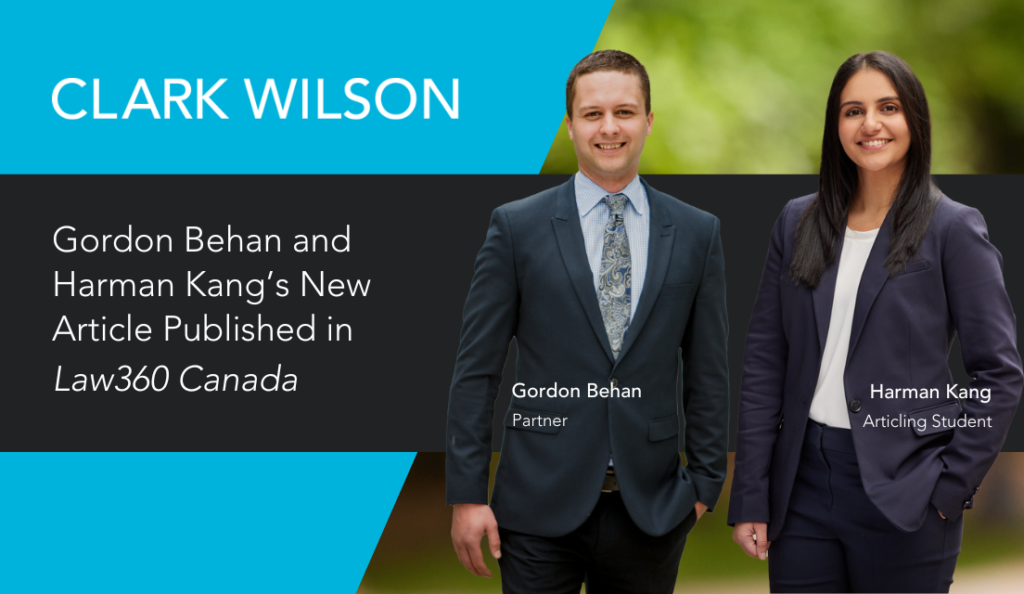 Clark Wilson's Estates & Trusts partner Gordon Behan and articling student Harman Kang's article, "The self-deal: Where does personal representative's loyalty lie?" was published by Law360 Canada, (previously The Lawyer's Daily), which provides news, in-depth analysis of legal developments, and access to historical news and digests from across the country.
When an executor or administrator purchases assets from the same estate for which they are a personal representative, they "self-deal". Following a recent BC Supreme Court judgment on Dewberry Estate (Re), 2023 BCSC 1325, Gord and Harman analyze when the courts may allow for self-dealing.
Read Gord and Harman's article to uncover how an executor or administrator could purchase assets they're personal representatives for in British Columbia on Law360 Canada HERE.