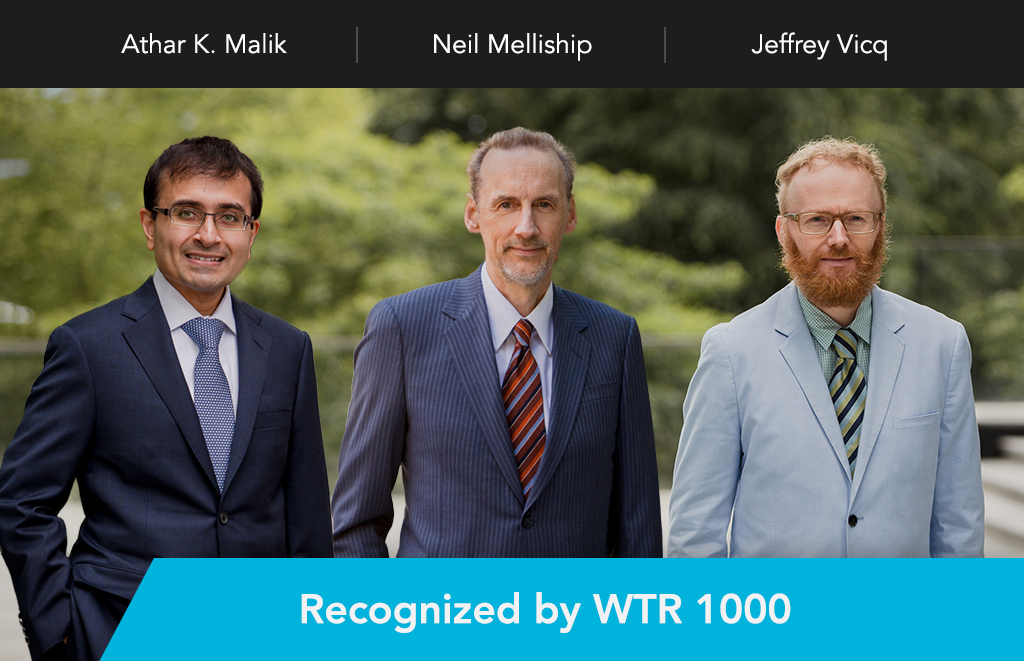 The World Trademark Review's prestigious WTR 1000 is the only standalone publication recommending individual practitioners and their firms exclusively in the trademark field. It identifies the leading players in over 80 key jurisdictions through competitor and client interviews. The 2021 edition of the ranking was published last week.
Practice leaders Neil Melliship and Jeffrey Vicq were again named to the WTR 1000: Melliship was described as a truly "excellent trademark lawyer" and Vicq as "a dream" partner for in-house counsel. New this year, partner Athar Malik was added to the list, feted for his "percipient" problem spotting and solving abilities, stemming from his background in litigation.
The quality of Clark Wilson's entire trademark team was also acknowledged, being described as "western Canada's top trademark group" whose "pragmatic, commercially minded counsel" have attracted a growing and sophisticated client base.
This ranking further positions Neil, Jeffrey, Athar and the Clark Wilson trademark group near the forefront of this increasingly competitive industry.
Well done, team!