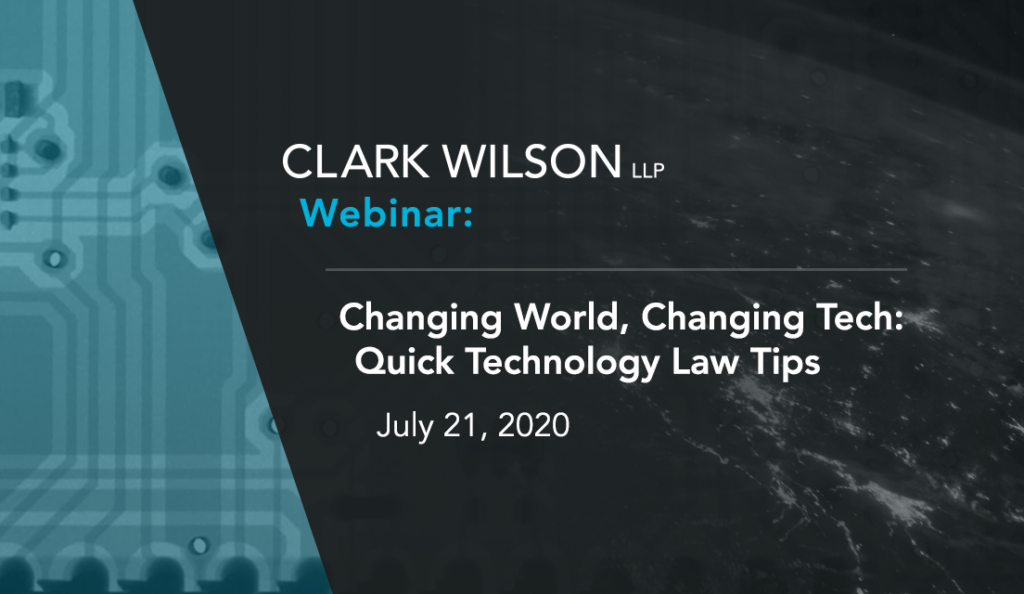 In this practical, one-hour session directed towards the private sector, learn about these topics:
Contracting for Technology Solutions in a Rush
Adopting Remote Working Tools for your Business' New Normal
Tips to Protect Licensees from Uncertain Licensors
Surveillance of Employees
This webinar was hosted by Clark Wilson's Information Technology and Intellectual Property groups. The presenters were Monica Sharma, Jeff Holowaychuk, Zakhir Nathoo and Catherine Repel. The moderator was Athar Malik.
For more legal analysis of how COVID may affect your business, or personal affairs, visit Clark Wilson's
COVID-19 Resource
and
FAQ
pages