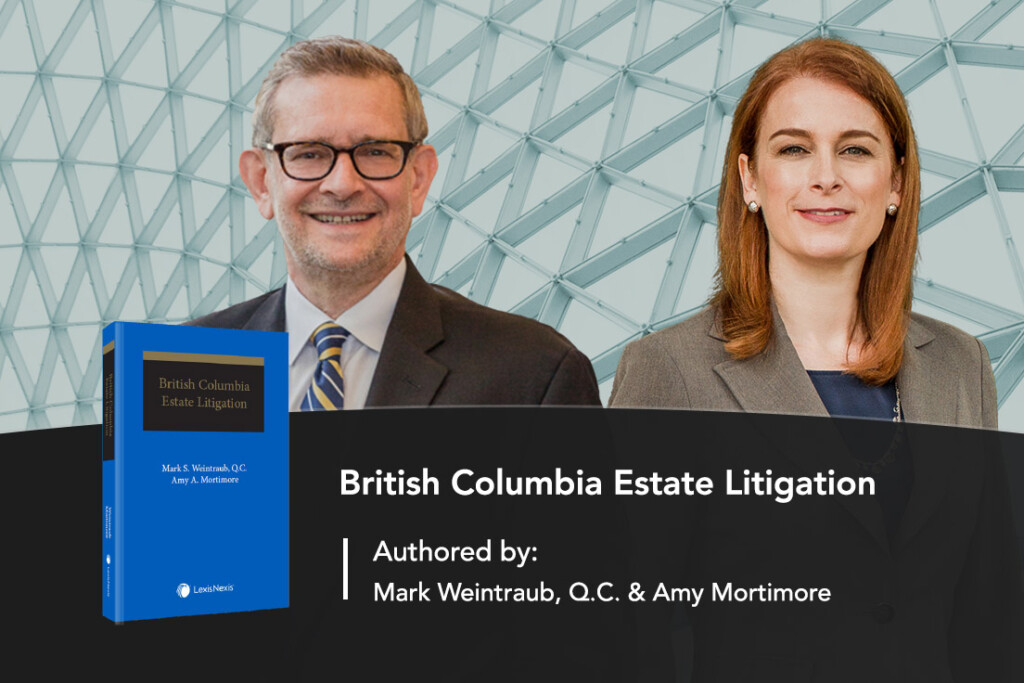 Clark Wilson is delighted to announce Mark Weintraub, QC and Amy Mortimore, Co-Chairs of our Estates & Trusts Practice Group, together with Group members, have authored a British Columbia focused estate litigation text. Published by LexisNexis, the text provides analysis of the law in key areas, historical perspective, and useful strategic and procedural insights. It is intended to be a consultative text which is referenced frequently over the course of a file.
Contributing authors: Gordon Behan, Emily Clough, Ian Hull, Michael Larsen, Rong (Lauren) Liang, Aaron Pearl, Suzana Popovic-Montag, Catherine Repel, Zachary Rogers, Polly Storey, Richard Weiland, and Geoffrey White.
Learn more about the publication here.
About Clark Wilson's Estates & Trusts Group:
Our Estates & Trusts practice includes all areas of solicitor and litigation work. Our lawyers are widely regarded as authorities in the industry, and leaders in the bar. We are consistently at the forefront of the development of the law, leading some of the highest profile legal organizations in British Columbia whose fundamental goals include advancing the law and legal education. Over the past few years, collectively, the team has conducted over 75 presentations to legal and industry professionals, chaired 11 conferences and planned further 6 conferences.
To learn more about our Estates & Trusts Group, click here.