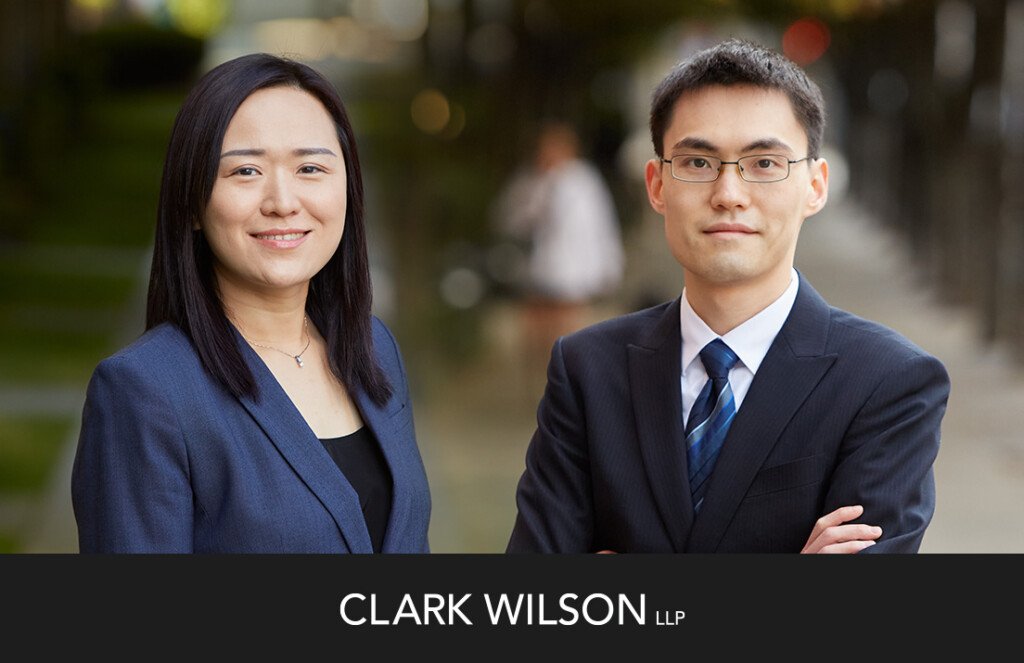 Clark Wilson is pleased to announce that Liyan Wu and Chapmann Wong have joined the firm as associates.
Liyan Wu joins our firm as an associate with our Commercial Real Estate and General Business Law groups. Her practice is centred on helping clients understand their legal options as it comes to the ever-evolving real estate and business markets. As a bilingual practitioner, Liyan can offer support to our clients in both English and Mandarin.
Chapmann Wong joins our firm as an associate with our Capital Markets, Securities, Mergers & Acquisitions team. His practice focuses on assisting companies at all stages of the business lifecycle, whether it's with startups creating foundations for success or guiding clients on securing capital to scale their operations.