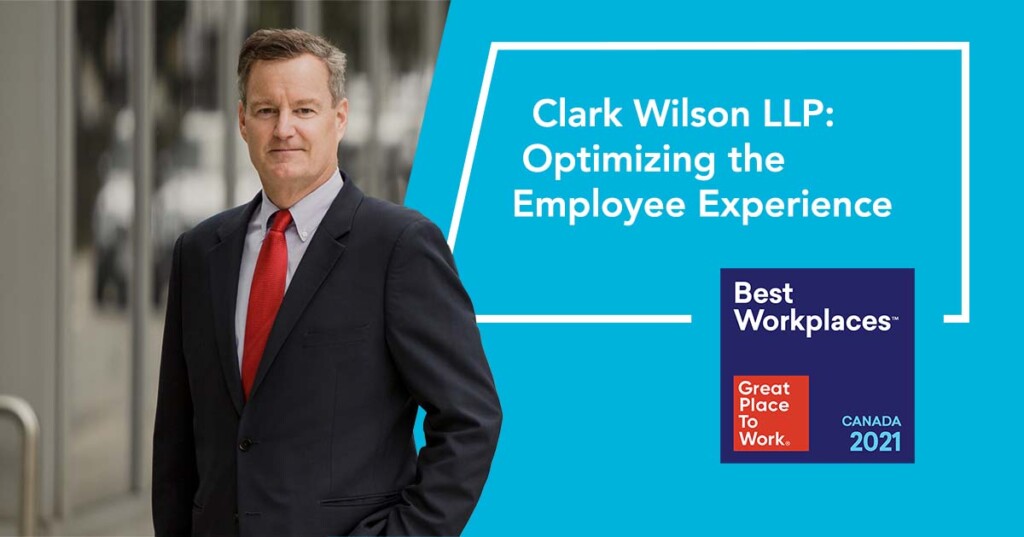 The experts at Great Place To Work interviewed our Managing Partner James Speakman to better understand how Clark Wilson has built its award-winning culture over the years resulting in recognition as a Best Workplace™ in the following six distinctive categories in 2021:
Best Workplaces™ in Canada
Best Workplaces™ in British Columbia
Best Workplaces™ in Professional Services
Best Workplaces™ for Women
Best Workplaces™ for Mental Wellness
Best Workplaces™ for Giving Back
The piece was penned by Great Place To Work Senior Vice President Nancy Fonseca, who shares how the firm's commitment to accelerating individual's personal and professional growth and advancing a culture of appreciation contributes to making Clark Wilson a truly (and certifiably) great place to work.
---
About Great Place To Work® Institute
Great Place to Work® (GPTW) is the global authority on high-trust, high-performance workplace cultures. Through proprietary assessment tools, advisory services, and certification programs, GPTW recognizes the world's Best Workplaces in a series of national lists including those published by The Globe & Mail (Canada) and Fortune magazine (USA). GPTW provides the benchmarks, framework, and expertise needed to create, sustain, and recognize outstanding workplace cultures. Visit GPTW at greatplacetowork.ca.