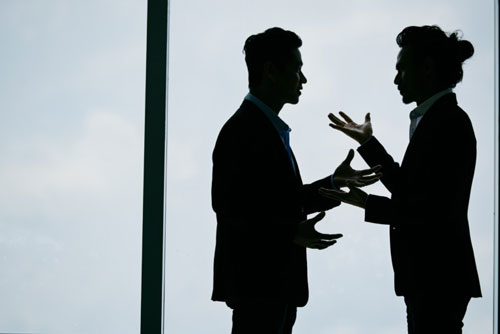 We told you recently about Matthews v. Ocean Nutrition Canada Limited, the latest employment law decision from the country's top court (here).  The Matthews case amounts to a broadening of incentive compensation damage awards for wrongfully dismissed employees, i.e. those employees who do not receive the notice of termination to which they are entitled.
It's not new that a terminated employee is entitled to whatever the employee would have gotten (compensation and benefits) during the applicable notice period (had the employee received notice of termination), unless there is clear contractual language that expressly takes away that right.  What is new—and more narrow—from the Supreme Court of Canada is the acceptable form of such language.
Mikelsteins v. Morrison Hershfield Limited, 2019 ONCA 515 involved a terminated employee who held shares of his employer pursuant to a shareholders' agreement that said the ownership of the shares transferred back to the employer 30 days after termination.  The employer paid the employee approximately $1m for the shares post-dismissal and the employee sued to hang onto the shares and for future share bonuses.
The Ontario Court of Appeal decided that, despite the shareholders' agreement, Mr. Mikelsteins was entitled to (i) hold the shares until the end of the required 26-month notice of termination period and (ii) receive damages for the loss of the annual share bonuses that would have been payable during the notice period.  In previous years, Mr. Mikelsteins had received share bonuses of $36,666.33 (2014), $74,272.02 (2015), and $42,436.14 (2016).
On November 19, the Supreme Court of Canada sent Mikelsteins back to the Ontario Court of Appeal to decide again in accordance with the Matthews case.  In other words, it's not looking good for Mr. Mikelsteins' former employer.
The takeaway for employers is that unless there is very carefully crafted wording in a shareholders' agreement (or an employment agreement, or both), employees are likely going to maintain their share rights on termination and employers are going to be on the hook for more—sometimes much more—than they thought they bargained for.
For assistance with your shareholders' and employment agreements, please contact any of Clark Wilson's Employment and Labour Law lawyers.