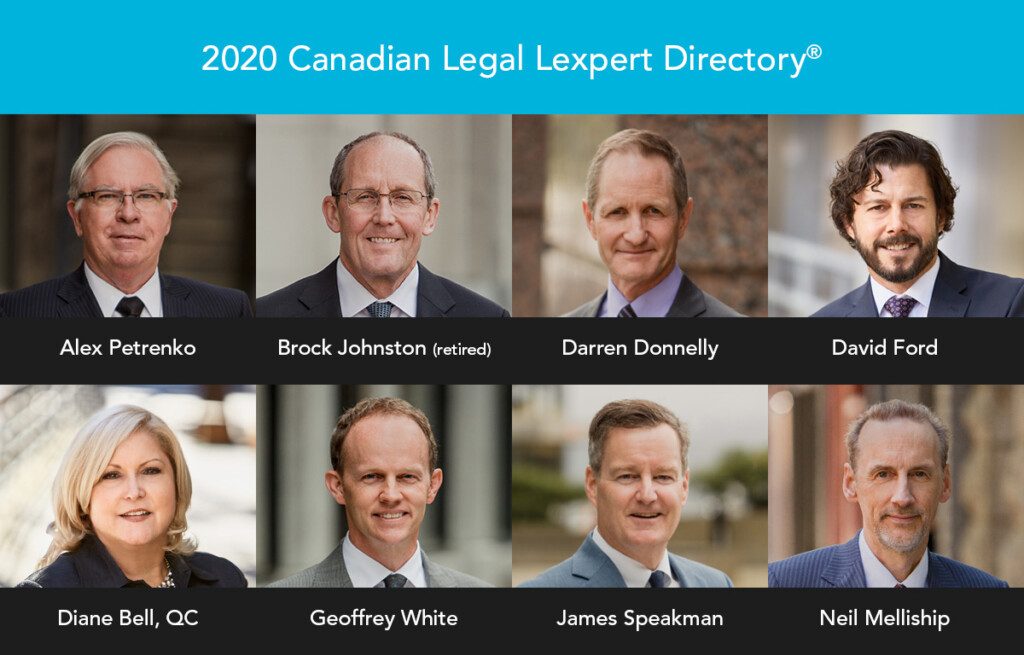 Clark Wilson is pleased to announce the following lawyers have been listed in the 2020 Canadian Legal Lexpert Directory®. Congratulations to the lawyers who have been recognized in their respective practice areas:
Alex Petrenko, Property Leasing
Brock Johnston, Property Leasing
Darren Donnelly, Property Development
David Ford, Technology Transactions
Diane Bell, QC, Family Law
Geoffrey White, Estates & Personal Tax Planning
James Speakman, Property Development
Neil Melliship, Computer & IT Law and Intellectual Property
About The Canadian Legal Lexpert Directory®
The Canadian Legal Lexpert Directory® has been published since 1997, and is based on an extensive peer survey process. It includes profiles of leading practitioners across Canada in more than 60 practice areas and leading law firms in more than 40 practice areas.